Seeing yourself better is about employing the right information technology and communications strategy to heighten your brand experience.
Bring us to the table when you need research and data storytelling. Using geographic information systems and other approaches, we can broaden your understanding and sharpen the edge you need in your industry.
Whether digital or traditional, our expertise in marketing is comprehensive and creative. We believe in employing the savviness of public relations, advertising, and competitiveness with tactical objectives for real results.
Words and images are the key tools for communicating information and creating understanding. Let us help you construct the right message in graphic design or written form to connect to your audience.
SixFifty is a boutique public relations, information technology & marketing agency based in Oakland, California.
Marketing Design
Need sales materials or a brand identity overhaul? Check out our design services.
UX & CX Design
Connect with your audience at significant points in their journey with your brand.
Web Development
Get your campaign or company operations online with dynamic web design and development that suits your needs.
Media & Advertising
We'll design and implement your next content marketing strategy or advertising campaign for your brand.
SixFifty is a multidisciplinary agency with broad vision and ideas that can produce the deliverables you need.  From concept development to execution – let us apply our lean operation to reach your branding, marketing, and communications goals.
Digital & Traditional Media88%
Branding Development & Management93%
Curiosity, ongoing learning, and mindful listening feeds our distinctive skill set for brand strategy and information technology. We're essentially a one-stop shop to streamline your operations, communications, and marketing efficiently and effectively.
Analytics, Data & Research84%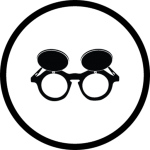 Leslie is the best social media and content manager I have ever worked with. She listened carefully to understand our brand, philosophy, goals, and audience. With a minimal amount of input from me or my staff, she developed a presence for our nonprofit organization and increased our followers by 60%. Our post were being read, we received positive feedback and more clients. She also designed some of our graphics for invitations and brochures. Leslie is amazing!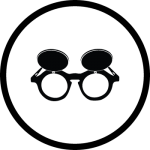 She has taken our nonprofit organization from being simply a nice idea and passionate cause to an actual movement through her visual capabilities. She multi-tasks without much if any error and her customer service skills are exceptional. She is a delight to work with and she is fully versed in all of the latest graphic software, trends in social media, and capabilities in web hosting and websites. Not to mention an incredible artist as well. I am very fortunate to have hired Leslie to do work for our organization!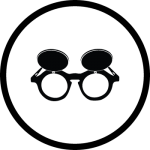 Personable, technical, and helpful… Leslie is the go-to Web Design, Social Media Marketing, Photography, Advertising, and Strategic Planning. She works very well with Nonprofit Organizations and others, and she never failed to deliver results or to dive deep working extremely well with customers.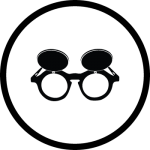 Leslie assisted my business partners and I with our marketing and communication plan by developing comprehensive, executable, strategic objectives. She had a clear understanding of our immediate goals and overall vision. She was accessible, relationship focused, and experienced. Overall, her expertise and level of commitment helped us increase our capacity.
View our full listing of services.
Contact Us
Say hello or request more information about what we can do for you.
Our industry experience includes
Nonprofits
Government
Small Businesses
Professionals
Educational Organizations
Professional Associations
Entertainment & Special Events
Schedule a Meeting
Tell us your next available date and time to meet for coffee.